Quality Policy
ILX Group is committed to continually meeting the needs of its customers and adding value to their business, whilst ensuring they are completely satisfied with the service provided. In addition, ILX Group will embrace opportunities to return knowledge and best practice to the wider project community to continually push its thinking forward. This will be achieved through the involvement of all employees of ILX Group and the continuing encouragement of feedback and communication throughout the organisation.
ILX Group will continually improve the effectiveness of its Quality Management System in accordance with ISO 9001 requirements. Measurable quality objectives will be established within the Business Plan, and these will be reviewed regularly, through regular Business Report reviews and annual Business Plan reviews.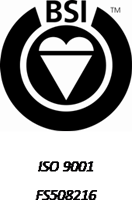 ISO 9001 Certification
ILX Group operates a Quality Management System which complies with the requirements of ISO 9001:2015 for the following scope:
Sales, design, development and provision of training and consultancy products and services.
Certificate Number: FS 508216